We welcome the in-kind support of organisations and individuals who share our goal of preventing violence in our society. The organisations listed on this page have all endorsed the Ni3 project in Uganda.
If you would like your organisation to get involved in our work please contact us using this short form.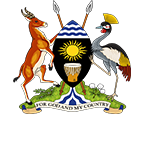 The Uganda Ministry of Gender, Labour and Social Development
The Uganda Ministry of Gender, Labour and Social Development has a mandate to mobilise and empower communities to harness their potential while, protecting the rights of vulnerable population groups.
The Ministry promotes issues of labour productivity and employment, social protection, gender equality & equity, human rights, culture and empowerment. Overall, the Ministry aims to achieve a better standard of living, equity and social cohesion.
The Ministry is responsible for the protection and promotion of the rights of the vulnerable population, addressing gender inequalities, ensuring cultural growth, labour and employment as well as community mobilisation and empowerment.
The Ministry plays a fundamental role in creating demand for social services and laying a foundation for other sectors to improve their outcomes.
Visit the Ministry of Gender, Labour and Social Development Website
The Uganda Ministry of Education and Sports
The Uganda Ministry of Education and Sports is one of Uganda's key social service delivery areas, responsible for critical government programmes such as Universal Primary Education (UPE), Universal Post Primary Education and Training (UPPET) as well as sports for enhancing citizens' wellness/health/productivity and the country's image.
The mandate of the Ministry  of Education and Sports (MoES) is: "To provide quality education and Sports services in the country which are constitutional obligations for the Ugandan State and Government."
The Mission of the MoES is: "To provide for technical support, guide, coordinate, regulate, and promote the delivery of quality education and sports to all persons in Uganda; for national integration, individual and national development."
The Vision for MoES is: "Quality Education and Sports for All."
Uganda Youth Development Link
Uganda Youth Development Link is an NGO that works with youths aged 10 – 24 years who are vulnerable to exploitation and at risk of HIV/AIDs infection.
Our mission is to enhance socio-economic transformation of disadvantaged young people through advocacy, psychosocial and skills-development. Our goal is to enhance human capital development among the disadvantaged in Uganda.
UYDEL has built a niche for the last 15 years as a unique organization working in the area of advocacy, identifying, rehabilitating and re–integration of victims of commercial sexual exploitation. UYDEL currently operates in the districts of Kampala, Wakiso, Mukono, Mubende, Mityana, Gomba, Sembabule, Bukomansimbi, and Rakai and our experience is drawn from previous projects aimed at prevention, awareness, withdrawal and re–integration of victims.
Our Goal is To enhance human capital development among the disadvantaged in Uganda.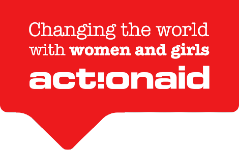 Action Aid Uganda
ActionAid began work in Uganda, east Africa, in 1982. We work with more than one million marginalised people in 50 districts across the country, focusing on ending violence against women and girls, women's economic empowerment, education, tax justice and ending hunger.
As of October 2018, 1,899 children in Uganda are sponsored through ActionAid. In the past five years, ActionAid Uganda has reached more than 126,300 people through its awareness-raising programmes.
Uganda National Child Helpline 116
In 2014, the Ministry of Gender Labour and Social Development (MGLSD) in partner ship with UNICEF and other stakeholders established the Toll Free Number 116 as the Uganda Child Helpline (UCHL)/Sauti to encourage children and adults to report cases of child abuse and all forms of child rights violations. The UCHL service is one of the mechanisms to strengthen child protection in the country as a government of Uganda led service.
UCHL links children at risk, in need of care and support & protection to various services through case management reporting pathways. Our brand Sauti emphasises the importance of strengthening and safe guarding voices of children especially the most vulnerable and marginalised who are often unheard and denied protection and care.
The Uganda Child Helpline, also known by its brand name Sauti, offers a toll free telephone service on the short code 116 which is accessible on all telecommunication networks in the country. The telephone service operates 24/7 and is just one of the ways in which the Child Helpline aims to protect children.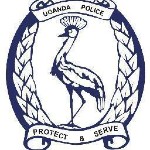 Uganda Police Force
The mandate of Uganda Police Force as provided in the Constitution of the Republic of Uganda, and Uganda Police Force Act Cap 303, is protection of life and property, prevention and detection of crime, keeping law and order, and maintenance of overall Security and Public Safety in Uganda.
Please note, views expressed by and organisational values of our supporters are not necessarily shared by None in Three.