Previous Featured Project Team Member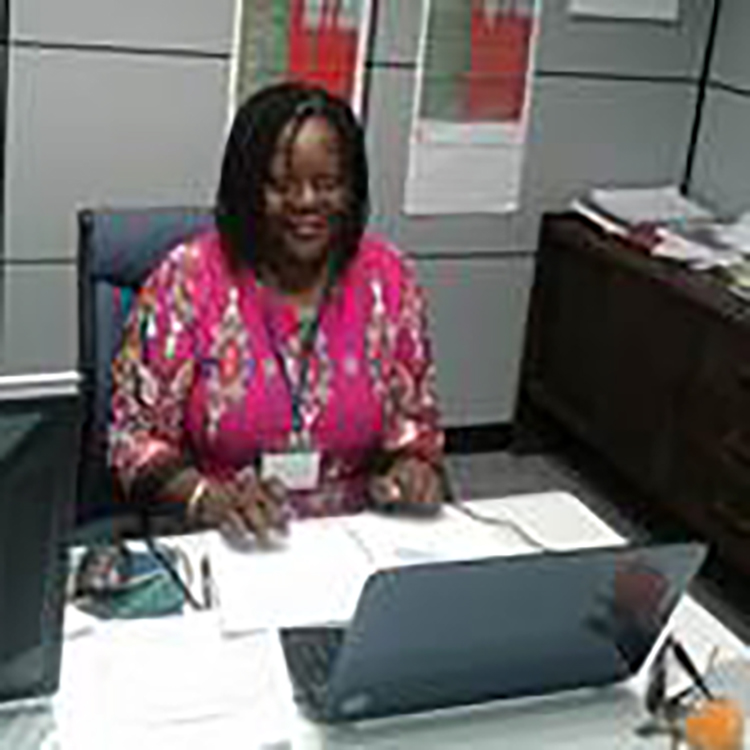 Meet Denise
"Every Sunday, my sister (a Pastor) and I meet at a community centre in of one of our urban communities with approximately 25 children to have a Children's Church. Yes, our Church is strictly dedicated to children. The only adults are the facilitators, (usually, only the two of us). I never saw myself as a Children's Church facilitator and actually I had tended to stay away from children at a teaching level and any interactions in facilitation were directed at adults. However, God had another plan in mind and so, I teach at Children's church. What is even more surprising is that I enjoy it. Anyhow, I also wanted to share that our children also see themselves as Children Champions Against Child Abuse. They are very involved in the work that we do in advocating against Child Abuse. They understand the importance of speaking out and to stand up against social injustice in their community. Additionally our children also understand the role of being good community citizens and the importance of biblical principals in their lives. They are taught to love their neighbours, to forgive, to be obedient to their parents and others in authority and to realise that they are important citizens in Gods Kingdom. This is what I do every Sunday in a small community centre in Barbados. My sister and I do what we should all be doing, making a difference in the lives of our children".
Meet Ryan Greene
I met Ryan several years ago; he contributed to a seminar series on preventing child sexual abuse and anyone present could have been forgiven for thinking he was a public speaker of renown for the audience was transfixed. But he wasn't, he was an ordinary dad talking about the importance of ordinary dads in making sure they are fully engaged with their children and take up the protective role that comes with fathering. Yes, he is a devoted father to two wonderful children, and yes, he is an activist against domestic violence and child abuse, but his professional life is given over to another of his loves – making films. As CEO of his own company R3Production Inc. Ryan is the genius behind the Ni3 micro films (although as Media Consultant to the project, he does much more). Ryan has many hobbies: salsa dancing, singing, travel, history, architecture, art and especially reading – but nothing (except his children) is allowed to distract him from his work, so these hobbies exist only in my overactive imagination (poetic privilege for him allowing me to write about him). If I have painted a picture of a workaholic with no time for anyone else though, I have done him a great disservice for Ryan is perhaps the warmest and most people-loving person one could meet– I defy anyone to feel miserable in his presence. He is constantly abuzz with ideas – you can see them bouncing of his head as he works but offer him a chicken roti (preferably with mango) and he might even put down his camera.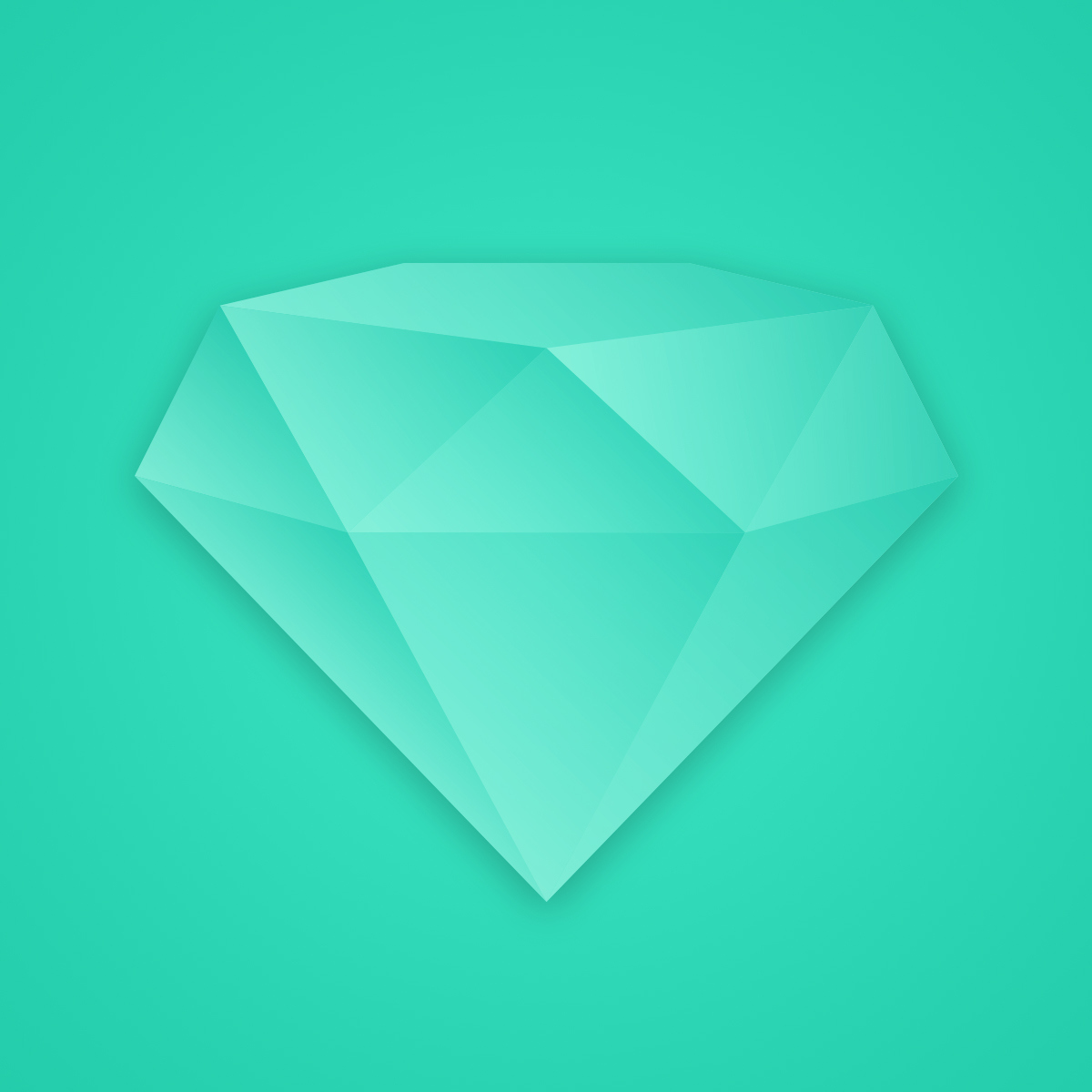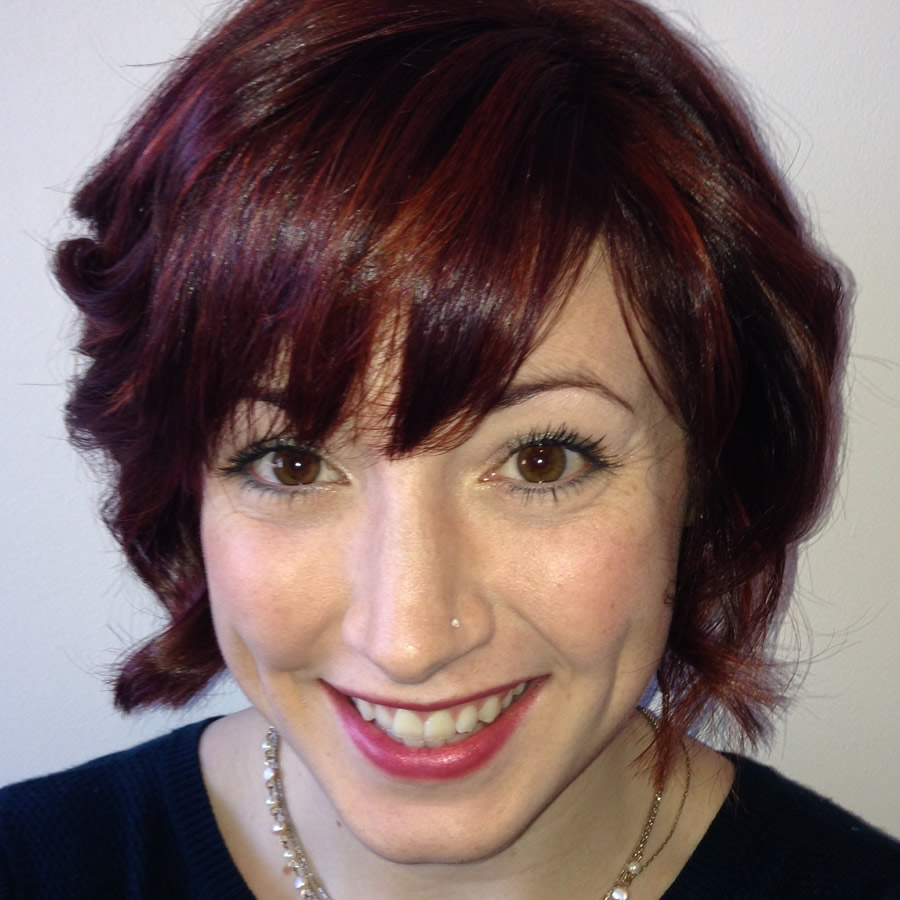 Meet Dr. Nicole Sherretts
Dr. Nicole Sherretts is an exceptional researcher and thinker in her field. Having recently successfully defended her PhD thesis, examining psychopathy and criminal social identity within an applied sample of inmates from the Pennsylvania Department of Corrections, she is now a fully-fledged criminal psychologist. She has published several scientific papers in high profile peer-reviewed journals within her field. She is also well known for her eye for detail and rigor (believe me there is not much you can get past her), skills which are ultimately brought to bear within her role on the None in Three project, where she is a key member of the quantitative work package.
Alongside this, Nikki, as she is affectionately known to her friends, is also a keen supporter and activist of the Feminist movement. Standing up for equal rights and justice for women, Nikki has held many a heated conversation with critics – few of whom survived to tell the tale! During her time as a doctoral researcher at the University of Huddersfield, Nikki has been involved in lots of extracurricular activities, one of which involved her volunteering with Calderdale and Kirklees Women Centre where she quickly became a core facilitator, helping to lead confidence groups and organised walks with attendees on a weekly basis.
In her spare time, Nikki is a keen athlete attending mixed martial art classes where she claims kicking the pads helps her to unwind from her work. More than this however, she is fundamentally a lover of learning, reading more books than even she can remember, many of which are of a sci-fi and comic genre. An accolade that among some of her colleagues has affectionately denoted her as a certified geek. However, within the realms of science, research and social justice, Nikki is hard to rival and with her commitment to the None in Three project steadfast, the lives of those more vulnerable can only be one step closer to receiving the support that she feels they unreservedly deserve.
About Hazel (aka Dr Da Breo, None in Three Country Leader for Grenada or, the healer who sails the sea, as she was once described)
I cultivate orchids and the pleasure I get from this hobby cannot adequately be expressed in words.
It is a tradition I learned from both Mother and Father, and while I call mine a hobby, theirs was more of a practice; a lifestyle; a form of worship. At the end of a day's work, Mum and Dad could hardly wait to get home to their garden.
There are about 30,000 species of orchids produced by nature, and mankind has invented hundreds of thousands of hybrids. Their colours range from the most resplendent white to inky black, though I have very few represented in my collection. There is no wonder that explorers risk their necks on remote mountain-tops to search out the rare beauties. Artists and photographers build entire careers in capturing their phenomenal form, Georgia O'Keefe being one of the most renowned. Later this year I will meet with a colleague in California to get a camera and some lessons from her, in how to make this kind of art.
Orchids teach many things, thus having spiritual as well as sensory influence. The primary lesson is patience. It can take many years to coax one blossom, and much more coaxing to beg it to remain. It can also be horrifying to recognize when signs of disease and decay are present, and a nerve-wracking turmoil to decide which parts to cut off, and which to try to heal.
The relevance to my vocation is clear. From my orchids, I have learned to sit and wholeheartedly listen to clients for interminable lengths of time, hearing stories, bearing witness, and providing the sincere, non-judgmental guidance that finally allows one brilliant flowering of transcendence to come forth. The best time of communion with my orchids is the very early morn. I always come awake at 3:30 am, and this is when I step out into my garden (dogs around me) and say my prayers out loud. This is an hour of particular numinosity, where each blade of grass and leaf of tree seems to turn towards the sound of devotion. There is a sense of intercessors present; of unity with the Divine, of having the capacity to affect real and lasting change in the world, even if only by one flower or soul at a time. There is an awareness of radical love.
The best sleep I receive is just after that, from which I then awaken well after 8, quite late, to the rest of the world. But I can then face any amount of work without attachment, anxiety or fear, and can do it all in the name of God".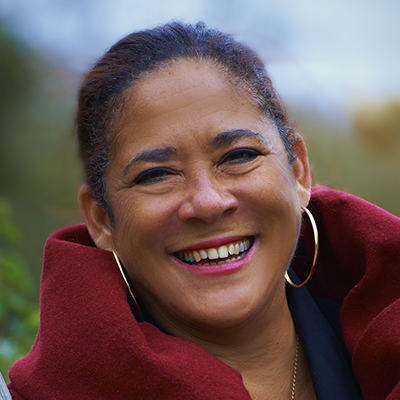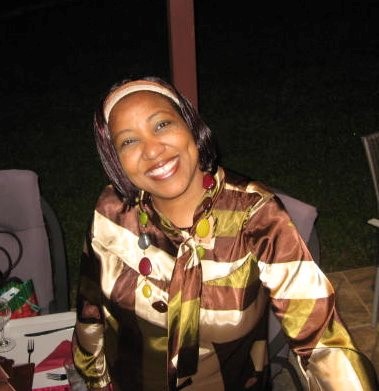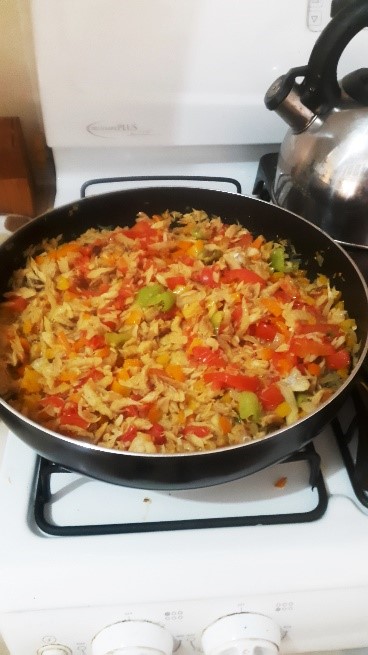 Meet Dr Debra D. Joseph
Dr Debra D. Joseph is a Lecturer in Social Work at the University of the West Indies in Barbados. With a background in social work with persons living with HIV (the topic of her PhD), one of her primary research interests (alongside domestic violence and child abuse) is the psychosocial effects of natural disasters and environmental destruction. Her involvement in None in Three reflects a longstanding partnership between Huddersfield University and UWI, the premier research institution in the region. Debra is known for her gregarious personality and her dedication to social work education and fighting inequalities – she is also a great cook and the project's food aficionado. From Debra…
"I am sharing one on my favourite recipes for a local dish from Trinidad and Tobago. It is called BUL JOL. I was born in Tobago and grew up with a mother (a former teacher) who loves to cook. She is 77 years old and still awakes at 6am to prepare breakfast and lunch. I love going home just to see her of course but also to taste her meals again and again. Her standard has never dropped over the years so she must love what she does. This dish is usually eaten with coconut bake for breakfast and it is sold in many food establishments as a breakfast staple throughout Trinidad and Tobago."
BUL JOL
½ lb Salted Fish (cod)
2 medium sweet peppers (yellow, orange)
1 medium onion
5 medium tomatoes
4 pimentos
Directions
Boil salt fish for 15 mins. Drain water. Mash with spoon into smaller pieces. Set aside
Chop onions, tomatoes, pimentos and sweet peppers.
In skillet pour 4-5 table spoons of olive oil. Heat on a high fire
Add chopped ingredients and stir. When braised add fish
Toss together for 5mins
Turn off heat and cool
Eat to your heart's delight!
Meet Dr Ena Trotman Jemmott
Dr Ena Trotman Jemmott is a social science researcher, policy specialist and programme developer in the fields of health and child protection services with an expansive history spanning both the UK and the Caribbean. The co-author of several books and articles on the topic, she is an ardent activist against violence of all kinds and especially against women and children. Ena is responsible for implementing the None in Three project in Barbados. The work is rewarding but relentless and crucially requires some attention to self-care. A serious scholar with oftentimes a serious demeanour, here Ena portrays the 'not so serious side' of herself.
"Taken on a heritage Sunday tour around Barbados with friends and co-workers Adele and Debra.
This was a self-care day; a day for taking photos, something I love to do, but also a day for relaxing and taking a break from the rigours of the work."
Alongside her interest in photography, Ena is a passionate gardener. Barbados provides the perfect climate for her beautiful lush garden and it seems that she's not the only one who loves to take respite in its foliage.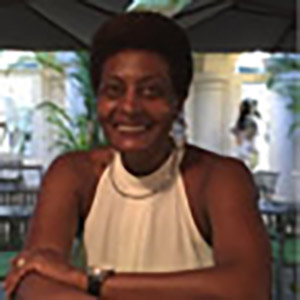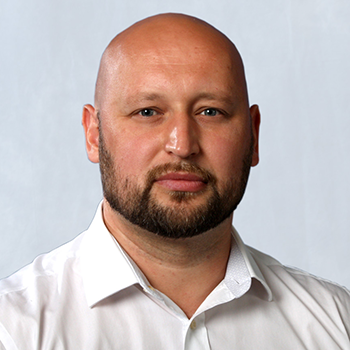 Meet Professor Daniel Boduszek
Professor Daniel Boduszek is a truly exceptional person and a remarkable, incredibly prolific researcher. His commitment to work, acumen, and creativity have translated into significant research outputs. Dan has worked on numerous research projects, some of which were externally funded. His main research interests are in the areas of psychopathy and criminal social identity, and he has developed original measures to assess both concepts. With over 90 articles published in academic peer-reviewed journals, Dan has undoubtedly been very successful in sharing his research findings with a wide audience, both within and outside academia. In his free time (yes, he does get some of it), Dan likes exploring the history of World War II.
As long as Dan's professional achievements are widely known and acknowledged, it is only his friends, colleagues, and students who can vouch for what a great man he is. Dan is always ready to offer support and guidance to those who want to learn and develop as academics, regardless of how busy he is with his own projects. Oftentimes unbeknownst to him, Dan's unusual qualities and extraordinary career make him a source of inspiration for those who are yet to find a life path to follow. More remarkably, he is a visionary leader who actively promotes collaboration, creates opportunities for individuals of diverse backgrounds and skills, and encourages an atmosphere where everyone feels valued and needed. Thus, unsurprisingly, those who work with him feel honoured, proud, and confident in their ability to succeed – a recipe for great things to be achieved. Dan frequently mentions to his co-workers and students that the best projects are those developed in response to a need and conducted with passion. None-in-Three unquestionably is one of those projects and with Dan on the team, world-transforming outcomes are simply inevitable.
Meet Professor Minhua Eunice Ma
Professor Minhua Eunice Ma is Associate Dean International and Head of Department in the School of Art, Design and Architecture at University of Huddersfield. She is a world-leading academic developing the emerging field of serious games. She has published widely in the fields of serious games for education, medicine and healthcare, Virtual and Augmented Reality and Natural Language Processing, in over 100 peer-reviewed publications, including 9 books on serious games with Springer. Her new book 
Serious Games and Edutainment Applications Volume II
 is coming next month.
Eunice has received grants from RCUK, EU, NHS, NESTA, UK government and charities for her research on serious games for stroke rehabilitation, cystic fibrosis, autism, medical education, Holocaust education and domestic violence education & prevention.
Professor Ma is the Editor-in-Chief responsible for the Serious Games section of the Elsevier journal Entertainment Computing. She is the Founding Chair of the annual Conference on Serious Games Development and Applications, now called Joint Conference on Serious Games (JCSG), which has been running for 7 years in Derby (2010), Lisbon (2011), Bremen (2012), Trondheim (2013), Berlin (2014), Huddersfield (2015), Brisbane (2016), and will be hosted in Valencia next year. She gave a number of keynotes at Jury Symposium Visual Evidence 2010, the Anatomical Society Meeting 2012, CultureTech 2013, International Workshop on Waiting for Artificial Intelligence 2013, UK-US Serious Games for Health Workshop 2016 etc. She has chaired 12 international conferences and is on the Programme Committee of over 30 international conferences and workshops. Professor Ma was an Expert Judge for the International Loebner Prize Contest in Artificial Intelligence (the Turing Test) to find the world's best conversational chatbot computer program.
Professor Ma has been supervising 22 PhD students (6 completed) in games technologies and computer science. With her team she has been developing serious games, Virtual Reality and Augmented Reality systems with broad impact in creative technology, healthcare and education.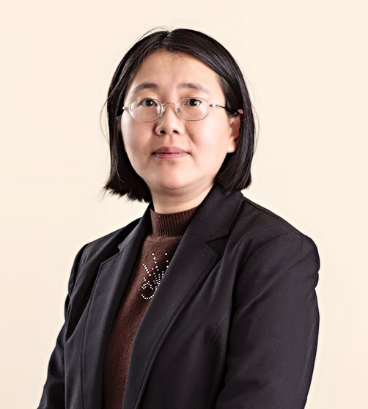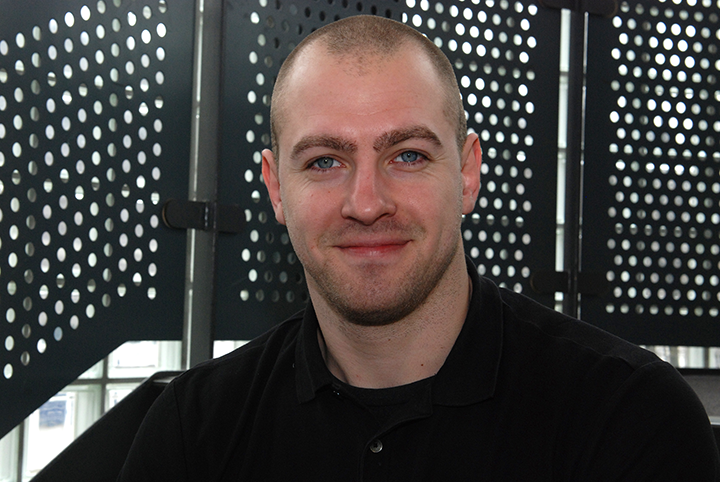 Meet Dominic Willmott
Behind a tough guy exterior, Dominic Willmott has a kind and caring nature and is always willing to lend a helping hand. He is a warrior for social justice and is extraordinarily dedicated to research in forensic and criminal psychology. As a doctoral researcher assigned to the quantitative research team, Dom provides unique and invaluable insight.
While Dom would describe himself as the king of procrastination and many of his friends would agree, he always comes through when it counts. Indeed, his quick wit and acumen make him an asset in both research and applied situations. In the future, Dom desires to one day become a professor and continue conducting research into the science of the mind.
As a lover of learning, even in his downtime he is driven in his pursuit of knowledge and thoroughly enjoys watching documentaries and is always providing recommendations to his friends and colleagues, whether they want them or not. With chicken as his primary food group, it may come as no surprise that this giant (he stands at 6'4) is also a gym-lover. He idolizes Muhammed Ali and aspires to one day resemble Dwayne "The Rock" Johnson.
When speaking about None in Three, Dom stated the project has made encouraging progress toward addressing ingrained attitudes and behaviours which enable the perpetration of domestic violence. In fact, Dom expressed that "the novel approach of engaging children with use of a video game as an educational tool to change attitudes, and providing youngsters with a solid understanding of the alternative ways that conflict can be resolved without the need for violence, is something to shout about." Dom is hopeful this innovative project will make positive changes in the lives of individuals affected by domestic and sexual violence and will be used as a template for future interventions around the globe.
Meet Zaneta Edey
Behind a quiet demeanour, Zaneta Edey is a serious student of human behaviour. In her role as Production Assistant for the None in Three social media films, Zaneta is a constant source of energy and ideas.
She is described by friends as someone who is meticulous and very determination oriented who doesn't like to do anything unless she is fully aware of what's involved. In her spare time she loves reading, photography, research and writing. Her favourite subjects to photograph are architecture, landscapes and nature. If she could travel anywhere in the world, it would be to Bruges in Belgium – "I'm fascinated by the architecture and how its history is present in its buildings" she says, adding "you know, it also has lots of chocolate stores, I would love to tour its chocolate factory." In the future Zaneta imagines herself teaching in some role that helps people improve their wellbeing or lifestyle. Bajan to the core, Zaneta's favourite foods are "Pudding and souse, and pigtails" – she claims to be a vegetarian but only as long as her vegetables come along with meat.
In talking about None in Three, Zaneta says that while she understands that it is mostly females who are affected, it has become increasingly important to her that male victims are supported too. "I see services for females but there is nowhere for male victims to go – what happens to male perpetrators? – I suspect that a lot of male perpetrators were victims of someone else's violence once, so what happens to them".