About None in Three
Our name comes from the global statistic that 1 in 3 women and girls experience physical or sexual violence in their lifetime. This is not acceptable. Through our work we aim to make this none in three.
Our GCRF funded project currently involves working across four study countries: India, Jamaica, Uganda and the UK. Our country-based research teams have conducted face-to-face interviews with victims and perpetrators of gender-based violence (GBV) in each of these countries.
Using this knowledge, we are developing four unique, culturally relevant computer games: one for each of our study countries. These games are designed to change the attitudes of young people, supporting them to understand healthy relationships and issues around gender-based violence.
In January 2021 we started work on our latest Ni3 Project, Emilio. This is being developed in partnership between the University of Huddersfield (UK) and Universidade Estadual de Londrina (Brazil), with funding from the UN's End Violence Against Children Fund. The project involves developing a prosocial game to tackle the issue of online child sexual abuse in Brazil.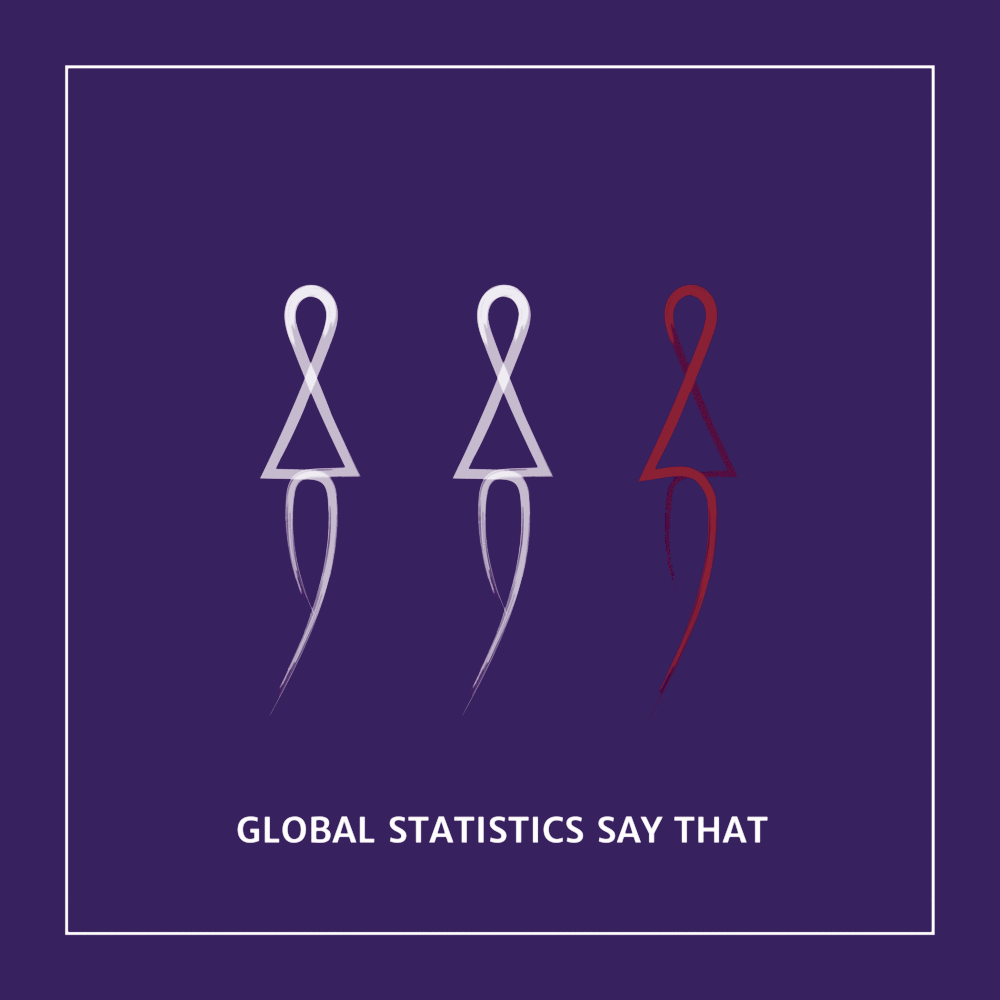 Why support None in Three?
Gender-based violence is a critical issue, not only for the huge numbers of women, children and men directly affected, but also in terms of its cost to the whole of society. It has been described as one of the most widespread and costly, yet least recognised, human rights violations in the world1.
The impact of GBV is apparent in each of our four study countries. Research in both India2 and Jamaica3 has identified a substantial public health cost of domestic violence.  In Uganda an estimated 56% of married women report having experienced some form of domestic violence4, which is thought to cost 1.6% of GDP.6 In the UK, the cost to business of domestic abuse is estimated at £1.9 billion5 a year, due to decreased productivity, time off work, lost wages and sick pay.
We believe that tackling gender-based violence must be a collective endeavour, with input from a range of stakeholders, including industry. We want to explore partnership working with organisations, to adopt a 'shared solutions approach' to this global pandemic.
1Arias & Corso, 2005; Heise, Ellsberg & Gottmoeller, 2002
2Ackerson & Subramanian, Domestic violence and chronic malnutrition among women and children in India, 2008
3Mansingh & Ramphal, The Nature of Interpersonal Violence in Jamaica and its Strain on the National Health System. Jamaica: West Indian Med J, 1993
4Kasirye, I, Economic Costs of Domestic Violence in Uganda, UK Aid, 2012
5Walby, S. The Cost of Domestic Violence, 2009
6Duvvury, N. Carney, P. Nguyen, H. M. Estimating the Costs of Domestic Violence Against Women in Vietnam, UN Women, 2012
How You Can Support Our Work
There are a couple of ways that organisations can get involved with the work of None in Three:
Sign up as a supporter (no financial commitment) – to be listed on our website as a supporter of our work,. We aim to provide mutual support via our public presence including our social media channels, adding to the collective global movement to prevent gender-based violence.
Collaborative partnership (see below) – to enable sustainability and wider take up of our educational, anti-violence computer games.
We would welcome an opportunity to talk to you about getting involved our work – please contact us on noneinthree@hud.ac.uk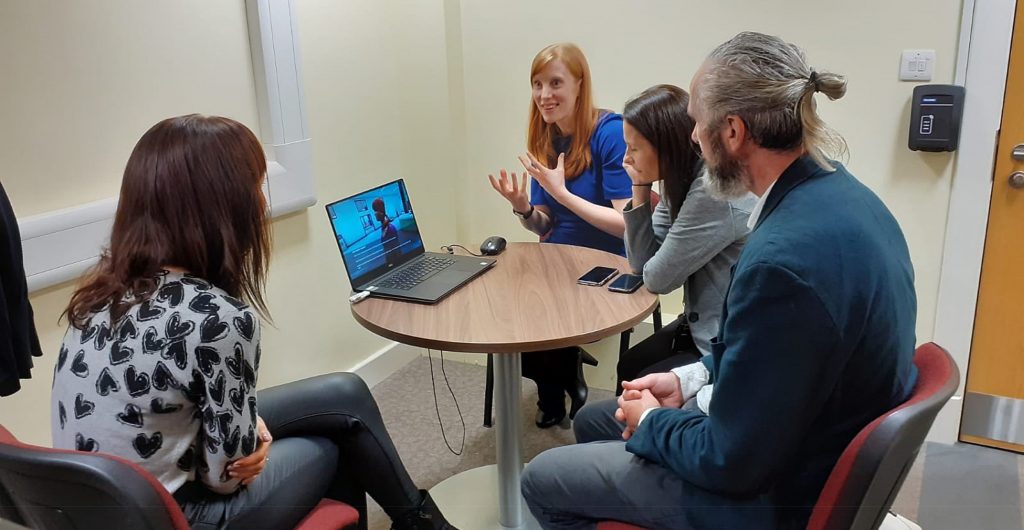 Collaborative Partnership
We would like to engage with organisations interested in working with us in one or more of the following ways:
Using computer games as educational interventions to prevent gender-based violence by raising awareness and positively influencing young people's attitudes and behaviours
Engage with us to develop, extend, or enhance curricula taught to students aged 10-18, to prevent gender-based violence
Campaigning to raise awareness and to change attitudes and behaviours related to gender-based violence at individual and societal levels, nationally and/or internationally
Using our expert knowledge on gender-based violence to launch new/related projects, aimed at expanding the scope and maximising the positive impact of our work
Why become a Collaborative Partner?
Our work at the Ni3 Centre is evidence-based, innovative, ground-breaking, creative and aimed at tackling a social problem affecting the whole of society. It falls within the scope of the UN's Sustainable Development Goal 5: Gender Equality.
By working with us you can:
Align your interests in improving individual and societal wellbeing by helping to prevent gender-based violence globally and/or locally, as part of your company's social responsibility agenda
Improve employee awareness of gender-based violence, empowering them to get involved in preventing it
Use expertise in our Centre to work collaboratively to develop innovative solutions for violence prevention, which could create societal impact, enhancing your company's profile
How would you benefit?
Enhance your credentials as a forward-thinking, socially responsible organisation through high profile association with a ground-breaking global change initiative, tackling an issue of individual and societal importance nationally and internationally
Enhanced corporate image due to association with the University and its partners
Access to research and professional expertise in multiple disciplines (related to the project) in the UK, India, Jamaica and Uganda
Visibility through promotion of your name and branding on the Ni3 Centre's website, social media and in other media releases as appropriate
Get in Touch
To find out more about getting involved with the work of None in Three, please email us on noneinthree@hud.ac.uk.
Please note the University of Huddersfield is designated a charity according to UK law but is not registered with the Charity Commission – any cash or in-kind donations will be used in accordance with carrying out Ni3's research objectives and/or to support schools and young people.