None in Three Newsletter Issue #7
September 2021
About Ni3
None in Three (Ni3) is a global research centre for the prevention of gender-based violence (GBV).
The name None in Three comes from the statistic that one in three women around the world will experience some form of physical or sexual violence in their lifetime. We believe this is an unacceptable number; that any violence against women and girls is not OK, and we work to make that number NONE in three.
GBV is the term used to describe harm inflicted upon people that is connected to how their gender is understood within their culture. We research different forms of GBV and are developing interactive computer games as educational tools for young people, to be played in schools.
Through these games we aim to effect meaningful cultural change. We work to change attitudes and behaviours that relate to different types of GBV, including sexual abuse; adolescent dating violence; gender bias and its relationship to gender-based violence; and child marriage.
We are passionate about making a difference. Through our work we are striving to change the behaviours and attitudes not only of individuals, but of governments too.
We seek to achieve real-world impact through our research. We want to persuade governments to listen to the facts about GBV, to accept the extent of the problem, to acknowledge how many women and girls are being abused, and to act in order to change this.
Welcome to the latest newsletter from the None in Three Research Centre for the Global Prevention of Gender-based Violence.
In this issue we focus on our approach to evaluating our prosocial computer games, through randomised controlled trials.
Uganda: Against the Odds – Trialling a Game During a Pandemic
The aim of our work at None in Three is to facilitate meaningful change in attitudes towards gender-based violence (GBV) among young people. The main tools we use to bring about this change are our prosocial computer games. These are developed based on culturally relevant, country-specific research which aims to understand both the nature and the extent of specific forms of GBV within each of our study countries. Our country research teams have conducted face-to-face individual and group interviews with both survivors and perpetrators of GBV. The aim of this research is to gain a deeper, culturally contextualised understanding of the GBV issue, which then feeds into the design of our prosocial games.
However, having research driven game design is only one aspect of ensuring we create effective interventions to help change young people's attitudes towards GBV. It is equally important that we undertake thorough testing of our games once developed, to ensure they achieve their desired aims. This means allowing the games to be played by their target audience of young people and gathering feedback on their effectiveness.
These game trials take place in schools with classroom-based support from our research teams. The global crisis of Covid-19, however, has presented significant obstacles to delivering these sessions within schools. These have included national restrictions, school policies and, of course, concern for our own researchers. This has necessitated some review of and adaptations to research methodology, to make trials practically achievable.
Having completed RCTs in Barbados and Grenada in our previous project, we have so far completed trials for the current GCRF-funded four country project in Uganda only, although we are about to embark on UK trials as this newsletter goes 'to press' (virtually!). More on this below.
In Uganda, our team were able to conduct trials in four schools in the Kampala and Wakiso district between April 26th and May 21st of this year. They conducted trials involving a total of 304 children aged 14-17 years, who were given a chance to play 'Peace', the Ugandan game, and to provide feedback on their experience.
We were delighted with the feedback we received from the young people who played the game:
"The game was enjoyable because the characters were real and it was easy to navigate."
"The game was so interesting, so, so, so interesting because I have learnt that impregnating young girls is so bad, and the perpetrators should be arrested and imprisoned. This is because young girls can easily get sexually transmitted infections. I have learnt this while playing the game but also reflecting on what is happening in the society nowadays."
 "I have learnt that both boys and girls have equal rights according to what they do, for example if it is going to school, they should all go together, to avoid early marriages."
Analysis of trial data, gathered through surveys of young people both in the game playing and control groups in each school, before and after trials, is ongoing. We look forward to sharing in due course the results on the effectiveness of our Ni3 Uganda game in positively influencing young people's attitudes.
For more detail on the development of Peace and on the games trials for Uganda, please see the recording below of a session delivered by Dr Esther Nanfuka, Research Fellow for None in Three Uganda, at our recent Play. Talk. Change. conference.
"In reviewing existing survey instruments that could be used to evaluate the outcomes of playing the 'Peace' video game, we quickly realised there was a lack of tools that measured attitudes towards child marriage. Because girls who marry young are at increased risk of sexual abuse, we also wanted to measure young people's understanding of that too, but most of the available tools were geared towards younger children. In collaboration with our colleagues in Uganda, we worked hard to develop culturally relevant outcome measures suitable for 14-17 year olds. These tools will be available for use by other researchers following the completion of our project."
– Kathryn Sharratt, Co-Investigator & Work Package Lead for game trials.
"We had to overcome lots of hurdles when planning the game trials. We worked closely with our colleagues in Uganda to develop feasible and realistic protocols. There were lots of discussions about how we could run the trials in a way that is methodologically robust, adheres to social distancing guidelines so that students and staff are safe, and isn't overly cumbersome for the schools to accommodate."
– Sam Mason, Research Assistant
"We had originally planned for the pre-game trial training to take place in Uganda in person, but due to travel restrictions and ongoing uncertainty around the Covid pandemic, as a team we decided it was best to develop electronic training materials for delivery online instead. Although it would have been amazing to visit the Uganda team in person and travel to some of the schools where games trials were being carried out, online delivery has actually proved very effective."
– Dr Dominic Willmott, Co-Investigator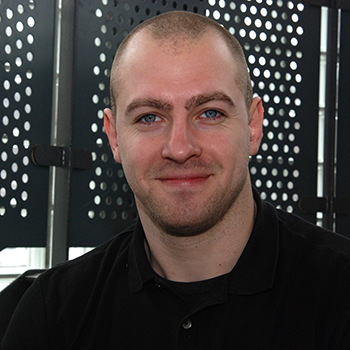 Our UK game was the first to commence development in the current GCRF project, but scheduling issues arising from the effects of the pandemic have meant it is the final of the four to be completed. We're confident it will be worth the wait. We know from our public lecture in Huddersfield last year, and from ongoing liaison between UK Country Director Gill Kirkman and a range of stakeholders, that the game is both sorely needed and eagerly anticipated.
We are currently in discussion with a number of schools in the North and the South of England, who are keen to help us trial the game with their young people. We hope to complete randomised controlled trials in these schools during September and October, and will report on our findings towards the end of the year.
Watch this space!
Our game 'Emilio' (working title) will be aimed at young men/boys in Brazil, tackling the issue of online sexual exploitation and abuse, specifically as it can arise from practices such as 'sexting'.
Qualitative research has been conducted with 101 boys aged 14-18 in Brasilia and Londrina, Brazil, by project partners Promundo, to inform development of the game.
Partners at the State University of Londrina, led by Prof Alex Eduardo Gallo, will be responsible for randomised controlled trials of the game in at least two Brazilian schools towards the end of 2022. One school is already on board and we look forward to working with them to make the trials happen!
Join us for our Inaugural Annual Conference
September 2021 marks the scheduled conclusion of None in Three's GCRF funded, four-year research project to explore and prevent different forms of gender-based violence in India, Jamaica, Uganda and the UK.
To mark this significant milestone, we are hosting our first Ni3 Annual Conference. This free, online event will include a broad mix of sessions reflecting on the progress we have made over the last four years and looking forwards to the future of our research into gender-based violence.
We would be delighted if you would consider joining us for some or all of the conference sessions. All sessions are free to attend and will be hosted using Microsoft Teams Webinar. To book, please fill in the short booking form on this page, letting us know which sessions you are interested in attending.
Looking Ahead: India & Jamaica
Whilst the Covid pandemic has made randomised controlled trials of these two games impossible during our current project time frame, we are thrilled to have been able to complete both games as research-informed project outcomes with accompanying facilitator resources. We eagerly await the outcome of our recently submitted funding application to conduct the RCTs and further develop and adapt the games into short films and board games, to enable even wider impact.
The IDEA Hub
Visit our online hub for Impact Dissemination and Engagement Activities (the IDEA) related to None in Three's research, including latest news, publications, video and social media content.
Visit The IDEA Hub for more news
If your organisation may be willing to provide financial or in-kind support for getting our anti-violence computer games into schools, e.g. through the provision of laptops, please contact us.