None in Three Newsletter Issue #4
September 2020
About Ni3
None in Three (Ni3) is a global research centre for the prevention of gender-based violence (GBV).
The name None in Three comes from the statistic that one in three women around the world will experience some form of physical or sexual violence in their lifetime. We believe this is an unacceptable number; that any violence against women and girls is not OK, and we work to make that number NONE in three.
GBV is the term used to describe harm inflicted upon people that is connected to how their gender is understood within their culture. We research different forms of GBV and are developing interactive computer games as educational tools for young people, to be played in schools.
Through these games we aim to effect meaningful cultural change. We work to change attitudes and behaviours that relate to different types of GBV, including sexual abuse; adolescent dating violence; gender bias and its relationship to gender-based violence; and child marriage.
We are passionate about making a difference. Through our work we are striving to change the behaviours and attitudes not only of individuals, but of governments too.
We seek to achieve real-world impact through our research. We want to persuade governments to listen to the facts about GBV, to accept the extent of the problem, to acknowledge how many women and girls are being abused, and to act in order to change this.
Introduction
Welcome to Issue #4 of the None in Three (Ni3) newsletter – The Design Issue – addressing the crucial part design plays across the Ni3 Research Centre's multi-faceted work. It's also a timely topic at the current stage of our game development (see Issue #3 of the newsletter for more on the process of developing our educational computer games, aimed at preventing gender-based violence).
A concern for good design permeates each stage of the research and development of Ni3's prosocial computer games, and the communication of Ni3's message about preventing gender-based violence. In line with Dieter Rams' 10 Design Principles, Ni3 strives, in all of our design work, to be innovative, honest and thorough to the last detail, and we hope this newsletter will demonstrate just a few examples of how we aim to achieve this.
The way that an object, product (or, in the case of Ni3, a game) is designed is not just about the way it looks. As design critic Alice Rawsthorne explains, the way something looks is just a fraction of the design decisions which underpin it, and in fact a complex series of design processes including 'analysis, visualisation, planning and execution', allow for breakthroughs in scientific research to be transformed into objects and products which can change lives (Rawsthorne, 2015).
For a Research Centre which relies on its research outcomes to be accessible, relatable, functional and cross-culturally comprehensible in order for its work to have true impact in the world – to change lives – design plays a vital role.
Who are 'The Design Hub'?
The Ni3 Design Hub are a team of young designers the Ni3 India Team based at ISDI School of Design & Innovation in the heart of Mumbai. The Design Hub's mission is to make our research findings visible, evocative, and accessible to a wide audience.
Data visualisation is key to the analysis and presentation of our findings. Data has the power to highlight individual stories and bring out the human aspect of every issue they represent. Whoever we are, from storytellers to visualisers, academics to statisticians, there is always a need to explain data in ways that can be understood simply.
In effect, through good design, our work may be appreciated by a wide audience, including people who are not accustomed to in-depth reading and lay persons. Visualisation assists in simplifying complex information, rendering knowledge transfer easy and sustainable.
A few examples of design work from the Ni3 Design Hub, based at ISDI School of Design and Innovation in Mumbai. These graphics were created to highlight key themes and findings from our work.
The Role of Design in Ni3 Game Development
Design is an essential part of any game development process. Good design is vital to be able to produce an engaging and immersive experience for the player. It is the thread that ties together the different aspects of game development.
Each game created for None In Three has been designed using research undertaken by the country teams. This research informs the games' narratives and dialogue, and guides the design of characters and environments to ensure they will resonate with players in each country. We set each game in its respective country, with characters, environments and dialogue that players find believable.
The biggest design challenge was the topics themselves. Our games explore serious, emotionally heavy scenarios, and we ask players to engage with them fully.
This poses a number of questions:
How do we show the gravity of the topics and do justice to the survivors of GBV?
How do we avoid traumatising the players?
And, equally importantly, how do we make it enjoyable?
Games, even those that cover serious topics, have to be enjoyable to the target audience. But we must strike a fine balance with our educational objectives in the context of highly sensitive subject matter.
The research materials from each of the country teams has been essential to developing game narratives that fulfil our goals. As findings emerged, we were able to incorporate these elements into both the narrative design and the gameplay design. Our games designer read all of the interviews and listened to the recordings. This was partly to look for commonalities between the interviewees' experiences to feed in to the core elements of the narrative and tone of the game. It also allowed us to look for the unique moments that encapsulated a person's experience, which allowed us to add depth and realism to the game in a way that might otherwise not have been possible.
Case Study: Ni3 Logo Redesign
Why we needed a new logo?
With the overarching Ni3 project heading into its dissemination phase through various work packages globally, it is important that our brand image reflects who we are and the work we do, and that it looks good while doing so as well as allowing for diverse use.
Design Process:
It was important that our new logo reflected our key messaging:
None in Three is a global research centre which develops and evaluates prosocial games to prevent gender-based violence. It is based at the University of Huddersfield and funded by the UK Government's Global Challenges Research Fund, with satellite offices across the world, including at the ISDI School of Design and Innovation, Mumbai. The Centre takes name from the fact that, according to the World Health Organisation, one in three women and girls are subject to physical or sexual violence in their lifetime. We aim to make this none in three.
From this, we identified keywords that we wanted to reflect in our design and communication, in a way that made these distinctive and engaging:
// Global, Transnational // Research Centre // Gender-based Violence // Universal appeal // Familiarity // Versatility
Our Logo
The logo that we developed to reflect these keywords consists of three elements: silhouette, logotype and lozenge. The circle is also a nod to the trans-national nature of our centre, subtly resembling a globe. The "None" in "None in Three" is perhaps the most important part. It is what conveys our aim in the most concise manner. The lozenge also alludes to the video game and technology aspect of our centre's work and its relevance to young persons.
Country Colours
We are a global Research Centre currently conducting our work in four countries. All country logo colours have been picked up from their respective flags with minor colour corrections for better usage. These four versions of our logo represent the countries.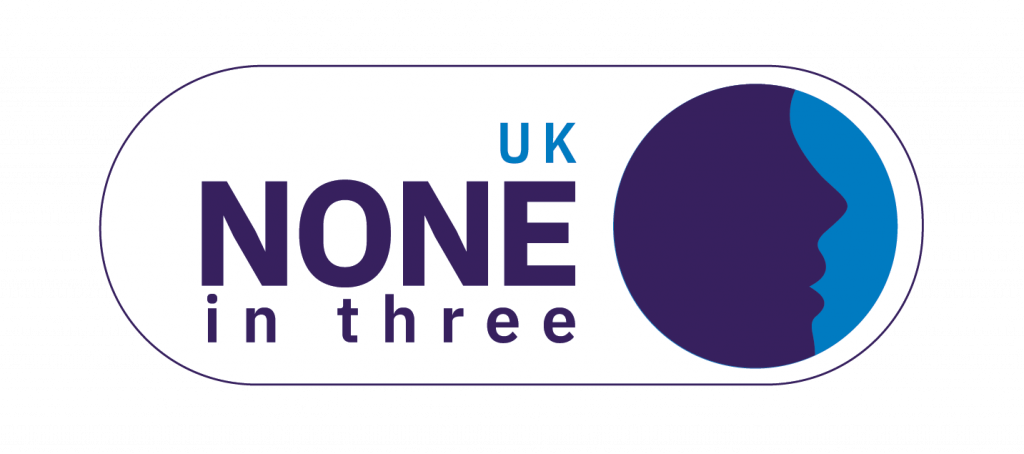 Perspectives on Research Design
The importance of good design applies not only to our games and creative outputs, but also to the quantitative and qualitative research that informs and directs our game development. High quality research design ensures that the data we capture is accurate, useful and truly reflective of the lived experiences of our research participants.
Below, we share the views of two members of the None in Three team on the importance of research design from their personal perspectives.
Professor Adele Jones, Ni3 Centre Director
You open your newspaper to read that another woman has been murdered by her husband. Stories of domestic violence are everywhere and you are not convinced that research helps at all. There have been many studies – but what difference have they made? Surely the money could be better spent. I have heard such comments countless times.
I understand why you might think this way but I don't want you to give up on the benefits of research. Research has its place so long as it possesses three key qualities.
Firstly, it must be good research. Good research builds on, rather than duplicates what is already known, draws its research questions from the social realities of every-day lives in specific contexts and, the existing literature. Good research has a clear plan for analysing the data, for how the research results will be used and above all else, is ethical and protects those involved.  The Ni3 research is all of these things – it is the very best that can be done.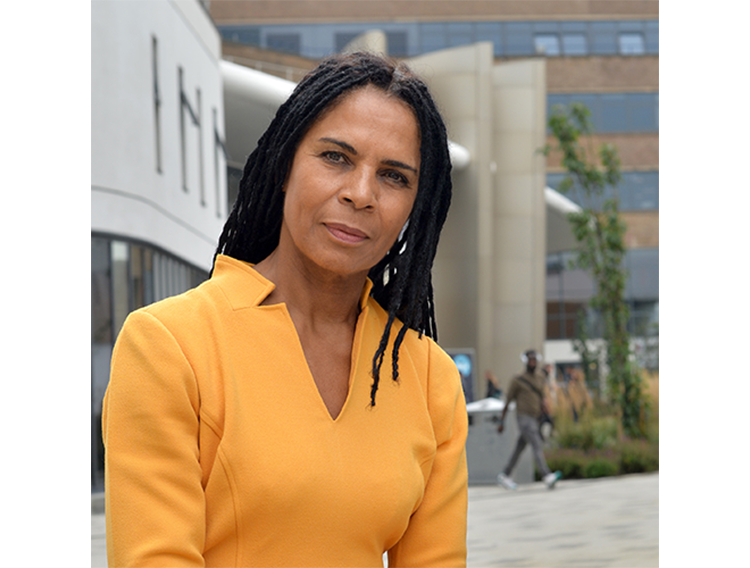 Secondly, research must be useful. Our research is translated into Executive Summaries and Policy and Practice Briefings that are shared with governments and civil society stakeholders. The findings are converted into messages for the general public and used to generate YouTube films and social media postings so that we can raise awareness and empathy more widely.
Thirdly, research on domestic violence needs to inspire action. Our research is used to create pro-social video games that are authentic and resonate with the countries and cultures for which they are designed. By targeting our games to young people, the group most amenable to change, we are engaging the youth in direct action to prevent gender-based violence in the present (the games facilitate help-seeking behaviour) and for the future (by changing norms and attitudes that fuel GBV). Young people are eager activists and with knowledge about the ways in which violence can become embedded into relationships, they will take action to stop it.
Karyl Powell-Booth, Ni3 Research Fellow
Prior to working on this project, I had some experience conducting qualitative research. However, I have honed some skills and acquired new knowledge and skills along the way. It has been an absolute delight to work alongside Graham Gibbs and Timothy Gomersall as they gently guided and shared their knowledge and skills with my teammates and me in this area. Additionally, it was a pleasure working with the members of the team as we learnt together and became a more cohesive group while navigating through somewhat uncharted waters. The production of our Country Report for the Qualitative studies was quite an achievement on our part. We are currently working on one for the Quantitative study.
I learned how to conduct meta-syntheses. This is a systematic review of the literature with a view to evaluate and interpret qualitative studies. It involves similar steps to a regular systematic review or meta-analysis, but the main difference is that the meta-synthesis can result in the development of a new theory rather than testing a hypothesis in the case of meta-analysis.
As part of the process of conducting the qualitative studies, I became more versed in the use of NVivo software which is a data management tool. The software made it much easier to wade through the rich, detailed data from the transcripts and to identify emergent themes across cases. I also enjoyed using the visual display tools to graphically display our findings in an appealing and attractive manner.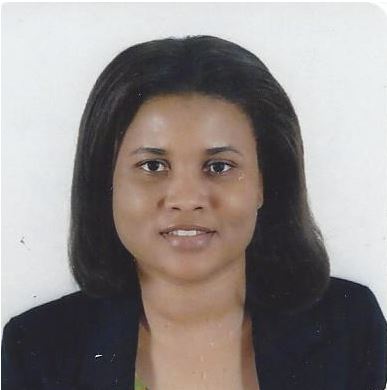 Overall, my involvement on this important project as a Research Fellow for NI3 Jamaica, has underscored for me the importance of a mixed methods approach. The qualitative component of the project has reminded me that the best (and I dare say only) way to get in-depth insight about any subject matter is to utilize a qualitative research design.
Creative Approaches to Investigating Cultures of Equality: the power of combining research, art and activism
Professor Suzanne Clisby
Ni3 International Advisory Group member
Co-Director GCRF GlobalGRACE Project (www.globalgrace.net)
I was delighted to be asked by the Ni3 team to contribute some thoughts to the newsletter about bringing a creative lens to research design.
Good research design makes the process more engaging, fun, and challenging for academic researchers. It also brings a critical dimension to knowledge exchange and more effective communication with wider publics in international contexts.
This was an approach adopted with the Gender and Cultures of Equality (GRACE) project, which I directed between 2015-19. We built a range of creative impact outputs into the multi-disciplinary international research process, including:
The launch of a new feminist smartphone app, Quotidian
Quotidian is a simple idea to engage younger adults with themes of gender in/equality through daily quotes to inspire people to think (differently) about issues of equality. This creative challenge also required humanities researchers to embrace digital coding and app design for the first time.
A cross project initiative, Filming Grace
We asked our researchers to produce short films to translate ideas and findings emerging from their academic gender in/equalities research for a wider audience. Again, this was a challenge most had not previously encountered, but they found some inspiring and beautiful ways of communicating their theoretical ideas through moving images.
Curation of an international 'museum of equalities' that was launched in 2019 as Footnotes on Equality
The Footnotes on Equality exhibition was both a physical touring exhibition and a virtual online platform.
These three strategies not only provided an effective way of creating wider impact and engagement, bringing theoretical and policy debates about gender in/equalities to diverse communities, but they challenged academic researchers to think beyond the academy and genuinely focus on new, creative forms of knowledge exchange.
I have continued this approach in my current research project, the GCRF Global Cultures of Equality (GlobalGRACE) project, co-created and co-directed with Professor Mark Johnson at Goldsmiths, University of London.
This project involves six distinct but interrelated research strands worldwide and employs artistic interventions, curatorial research practice and public exhibitions to enable gender positive approaches to wellbeing internationally, addressing UN Sustainable Development Goals for Gender Equality (SDG5) and Health and Wellbeing (SDG3).
The project collaboratively investigates the ways in which people's creative practices challenge systems of privilege, engendering new possibilities for more equitable ways of living together. So, within GlobalGRACE we have again foregrounded creative activism through research design. Some of the resulting creative and engaging outputs can be seen in the images to the right.
Through our creative activism and research praxis we are endeavouring to craft new ways of working more equitably together whilst making debates about in/equalities more accessible and exchanging knowledge with wider communities.
It's fantastic to see None in Three also using design and creativity in a range of ways to create real world impact and engagement with its academic research.
For more information visit: globalgrace.net/
If your organisation may be willing to provide financial or in-kind support for getting our anti-violence computer games into schools, e.g. through the provision of laptops, please contact us.
Next time… Qualitative Reports
In our next newsletter we will share findings from our qualitative research into gender-based violence in four countries: India, Jamaica, Uganda and the UK.
The IDEA Hub
Visit our online hub for Impact Dissemination and Engagement Activities (the IDEA) related to None in Three's research, including latest news, publications, video and social media content.
Visit The IDEA Hub for more news
References
Alan Pipes, Production for Graphic Designers, London, 1992, Laurence King Publishing, P140.
Allan J. Kimmel, People and Products: Consumer Behavior and Product Design, London, 2015, Routledge, P.200.
Graphic Design USA 17: The Annual of the American Institute of Graphic Arts, Volume 17, Crown Publishing Group, 1 Apr 1997, p. 16
Robin Landa, Graphic Design Solutions, 6th Edition, Cengage Learning, Boston MA, 2019. p. 46.
Alice Rawsthorne, Hello World: Where Design Meets Life, Penguin 2015
None in Three is funded through the UK government's Global Challenges Research Fund and the University of Huddersfield. The global research centre is based at the University of Huddersfield and its work is currently being delivered in partnership with: ISDI School of Design and Innovation, Mumbai; UTech, Jamaica; Makerere University, Uganda; and academics at the University of Sheffield, Manchester Metropolitan University, Nottingham Trent University and the University of Greenwich, UK.